We have several children and youth aged Sunday School classes offered each Sunday from 9:45 a.m. to 10:45 a.m. We would love to help you and your children find the right class that fits their age(s) and need(s). Please check the bulletin board in the Community Life Center for more detailed class information, or any congregant as we would love to help you! Click on image for more info!
Our Youth Group is growing by leaps and bounds! Under the leadership of Tammie Penegar. Please contact Tammie through the Church office at 968-6006 for more information on our program or how to join. Our Youth Group meets every Sunday (5:00 p.m. – 7:00 p.m.) and Wednesday (6:00 p.m. – 7:00 p.m.). You won't regret joining us, but YOU may regret NOT!! We can't wait to see you!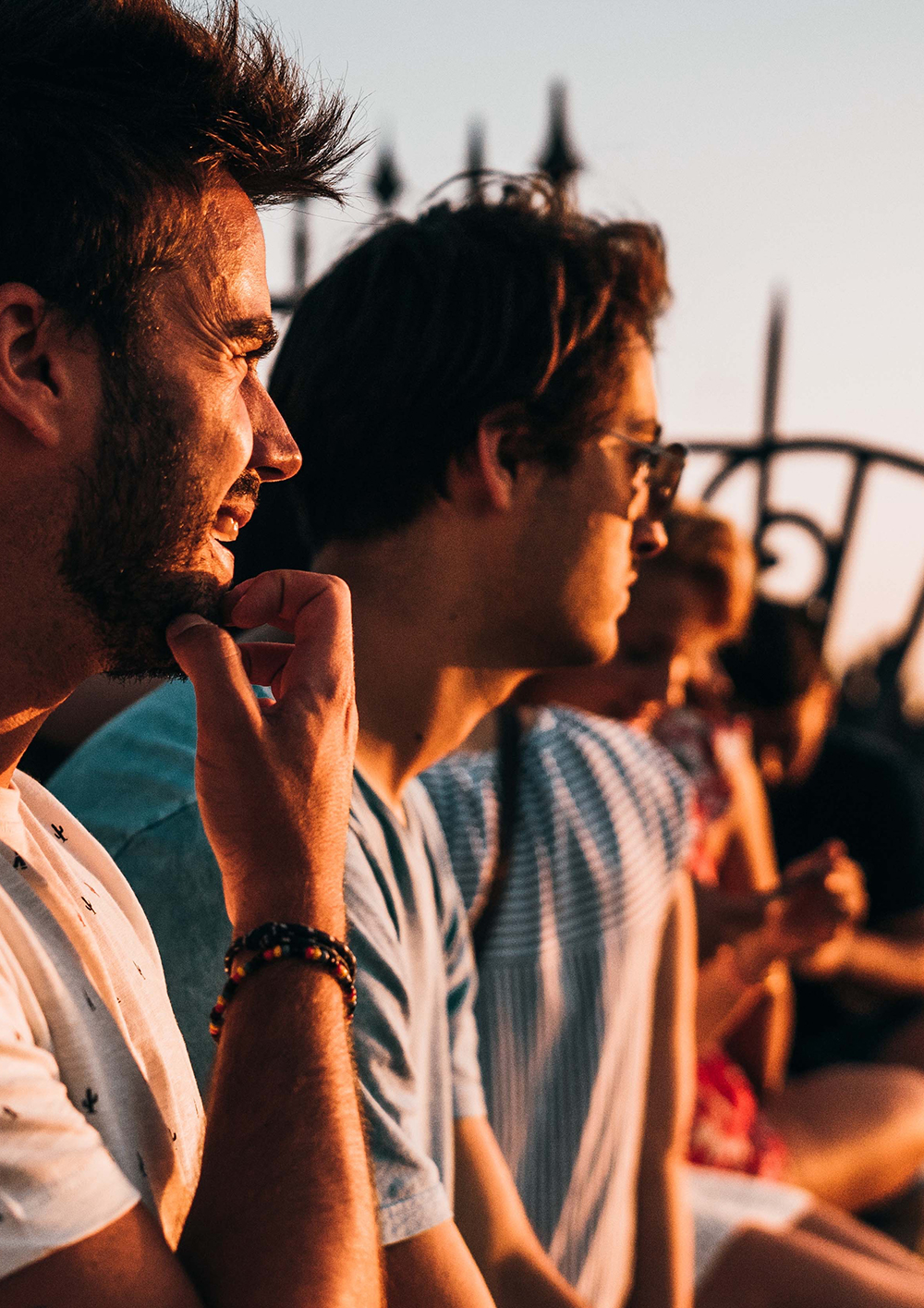 Our Young Adult group is a growing ministry within our church. They're group name, R.I.S.K, comes from taking a risk and living out loud for God in today's culture.
This group is open for young adults beginning at age 18. No upper age limit is set as we all feel like a "young adult" for different amounts of time. If you wish to join us, you are welcome - no matter your age! We meet on Thursday nights in the Community Life Center @ 6:30 p.m. for Bible study.
We are actively involved in our community through Relay for Life and support many different organizations with our time and talents.
Contact the office at 850-968-6006 for more information.
The CFC (Community Friendship Club) meets once a month with programs, events, bus tours & field trips. This club is open to your friends, relatives, neighbors and etc.

This club is open to singles and couples. You do not have to be a member of GUMC to belong. We meet once a month in some fashion. We do have one stipulation that you bring a covered dish to each meeting.
Our goal each year is to look out for one another and try to have more opportunities to be active in the church in areas where our gifts and talents take us. With our experience, education and knowledge we can help make our church grow. The most important thing gained from this club is the love of God and having Christian friendships both in and out of church. This club is for making new friends and keeping the old. One is silver and the other gold.
Music, Missions, Support Groups
and More...
The Adult Choir sings at both services on Communion Sundays (the first Sunday of each month), and alternates between the 8:15 a.m. and 11:15 a.m., services for the remainder of the month. Choir membership is open to both Youth and Adults. If you would like to join us, simply come to our rehearsal one evening. We would love to have you! We meet every other Wednesday evening from 7:00 p.m. to 8:00 p.m. in the Sanctuary.
The Evangelism Team of Gonzalez United Methodist church invites everyone to join them in their Missions projects which are critical to our community.
2018 MISSION PROJECTS
Souper Bowl of Caring
School Supplies
Relay for Life
Food In-gathering
RISK
Waterfront Mission
Christmas Presents for the Children of Hurricane Michael
Throughout the year our Youth and Children support various local missions.
Small Group Wednesday takes place during the school year, August through May. All classes for children, youth, and adults begin at 6:00 pm and end at 7:00 pm.
Each evening begins at 5:30 p.m. with a dinner that is prepared for you by our wonderful kitchen staff. Large portion meals are $6.00 each and small portion meals are $4.00. First time visitors eat free!
Please make reservations via the attendance pads on Sunday mornings, or by noon Monday by calling 968-6006 or by sending an email to office@gumc.gccoxmail.com. If you have any questions concerning Small Group Wednesday, contact the church office at 968-6006.
Nursery is available for Birth-Three.